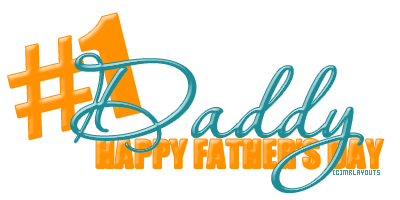 I am growing really fast Daddy,
And I am watching all you do.
Because when I grow up to become a man,
I hope to be like you.
I love it when you play with me,
Even when you give me baths;
You make those crazy noises that
Always seem to make me laugh.
I can't believe you will soon
Show me how to fly a kite,
And I just can hardly wait until
You will teach me to ride a bike.
Then one day soon, Daddy,
You'll teach me how to hunt;
You'll show me how to scout for deer
And how to hold my gun.
Don't be sad because I'm growing up,
I'm becoming just like you.
And I'm so excited over
The fun things you and I will do
This is your keepsake to remember
Once I'm big and tall
That it really wasn't that long ago
I use to be this small.